Level 4 Certificate in Education and Training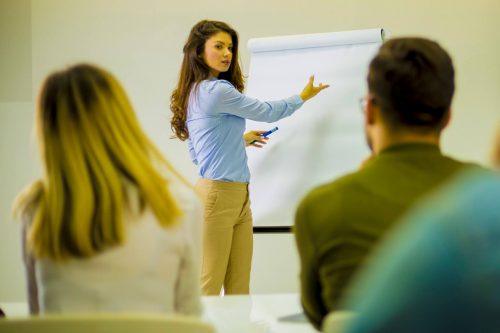 About Course
Level 4 Certificate in Education and Training is designed for candidates that are either in a teaching role or have a teaching position that they will be starting soon. This qualification is suitable for the candidates that are teaching in the private industry and/or educational institutions. It encourages teaching practitioners to evaluate and develop their skills.
On the completion of this course, candidates can also progress to the level 5 diploma in education and training and eventually gain A QUALIFIED TEACHER STATUS.
The main aim of this course is to give candidates to reflect on their current teaching practice and gather evidence to demonstrate their competence within their teaching role. The candidates will receive constructive and positive feedback for both their written answers and lesson observations which will enable them to perform in confidence and knowledge during their time on the course.
Topics:
UNIT 1 – ROLES AND RESPONSIBILITIES WITHIN EDUCATION AND TRAINING
UNIT 2 – PLANNING IN EDUCATION AND TRAINING
UNIT 3 – DELIVERY IN EDUCATION AND TRAINING
UNIT 4 – ASSESSMENT IN EDUCATION AND TRAINING
UNIT 5 – USING RESOURCES IN EDUCATION AND TRAINING
The candidates will also be required to carry out a research project for the final unit, investigating inclusive practice within education and training and techniques used to meet all learners' needs.
On the completion of this course, candidates will achieve the nationally accredited level 4 qualification in Education and Training. This qualification is OFQUAL regulated and on the Qualification and curriculum framework (QCF).
The candidates should already hole the level 3 award in Education and Training or the Preparing to Teach in the Lifelong Learning Sector qualification (PTLLS) or equivalent.
Assessments:
You will be required to submit the evidence of
A written statement, all the necessary guidance will be provided to you during the course.
Oral statements /answers or professional discussions (only for the learners with special needs)
Reasons to join us:
-Trainers with QTLS status (qualified teacher status: learning and skills)
-Trainers with DTLLS, CELTA, PGCE, ASSESSOR (A1), INTERNAL VERIFIER (V1), and professional qualifications.
-Outstanding learner support services
-Excellent learning and development facilities in the center and online and distance learning.
-Exceptional teaching and training staff with over 70 years (combined) teaching and training experience in the lifelong learning sector.
-Simply the best training provider in the country.
-Exceptional approaches to deliver simplest and easiest training methods.
Show More
Course Content
Student Ratings & Reviews
No Review Yet