Level 3 Award in Education and Training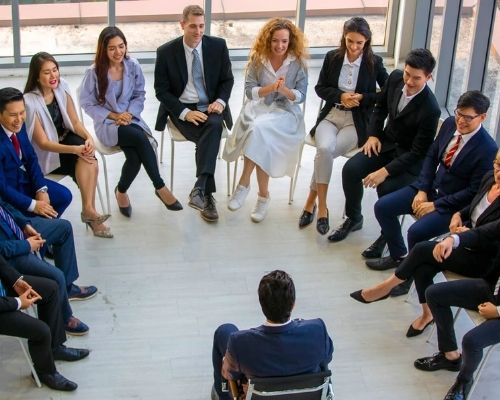 About Course
Level 3 Award in education and training is an introductory teaching qualification, which prepares the candidates to go on to entry-level teaching roles. This qualification allows you to determine a sound understanding of the necessary skills and knowledge to prepare, plan, deliver and evaluate basic teaching and learning sessions in a variety of teaching and training contexts.
This qualification is knowledge-based and has no minimum teaching requirements. This means that candidates even those not working in a teaching role should take part in microteaching sessions so that they can gain practical skills and knowledge during the course. This course meets the needs of a range of trainee teachers including.
Individuals not currently teaching or training.
Individuals currently teaching or training, including those who have just begun or about to begin.
Individuals currently working as assessors who wish to achieve a qualification providing an introduction to teaching.
Topics:
The candidates will learn to understand roles, responsibilities, and relationships in education and training. Understanding and using inclusive teaching and learning approaches facilitates learning and development for individuals and for groups.
The candidates will also achieve 3 credits from understanding Assessment and principles and practices of assessment in education and training.
Assessment:
You will be required to submit the evidence of
– Written statement, all the necessary guidance will be provided to you during the course.
-Oral statements /answers or professional discussions (only for the learners with special needs)
Reasons to join us:
-Trainers with QTLS status (qualified teacher status: learning and skills)
-Trainers with DTLLS, CELTA, PGCE, ASSESSOR (A1), INTERNAL VERIFIER (V1), and professional qualifications.
-Outstanding learner support services
-Excellent learning and development facilities in the center and online and distance learning.
-Exceptional teaching and training staff with over 70 years (combined) teaching and training experience in the lifelong learning sector.
-Simply the best training provider in the country.
-Exceptional approaches to deliver simplest and easiest training methods.
Show More
Course Content
Student Ratings & Reviews
No Review Yet