Level 3 Award In First Aid At Work (FAW)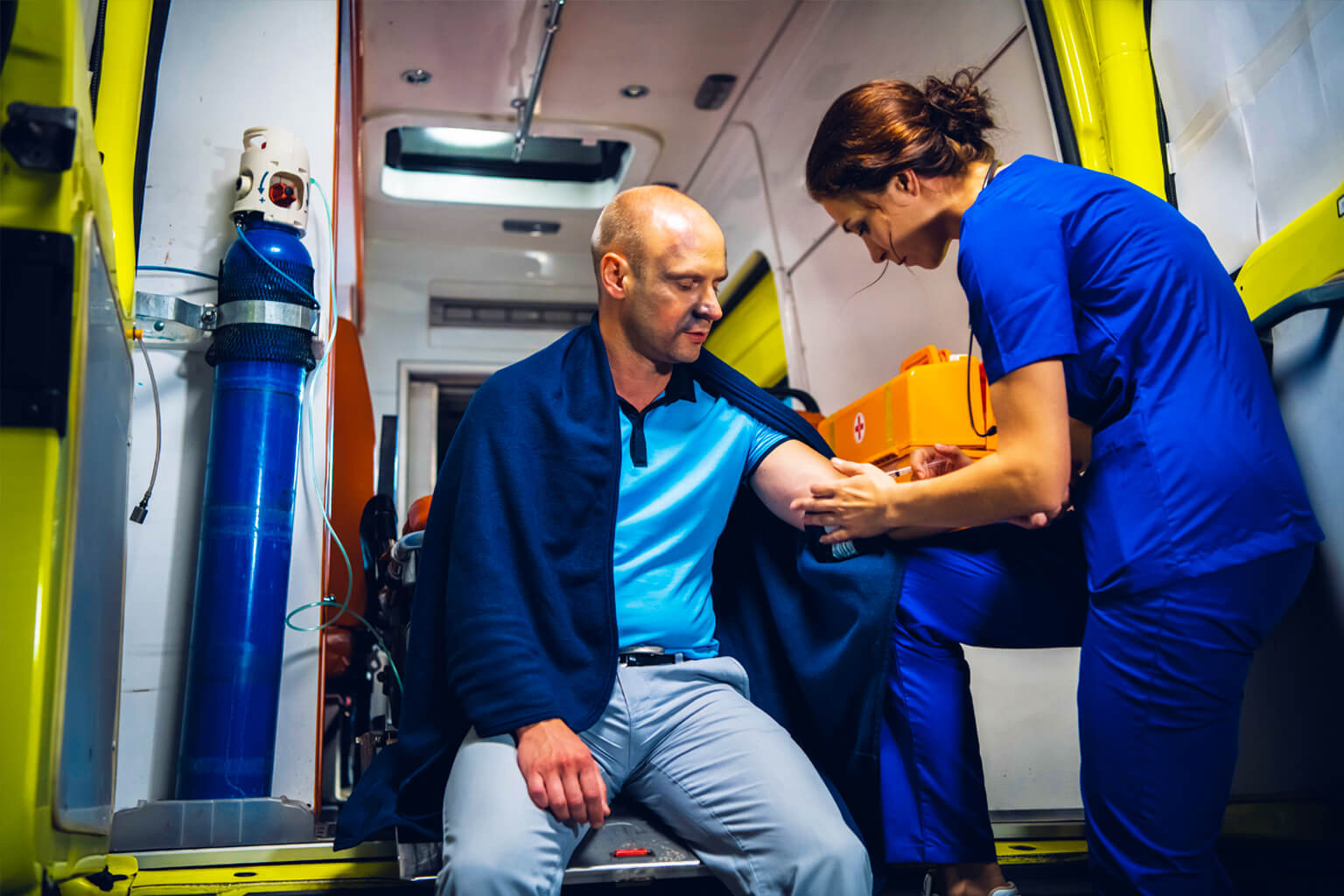 About Course
Level 3 award in first aid at work course (FAW) is a comprehensive first aid training for high-risk workplaces and environments. Any organization with more than 50 employees, construction sites, factories are considered a high-risk workplace.
This 3-days first aid at work course covers the first aid scenarios for higher risk enjoinment, the training curriculum covers the following
–  Record-keeping, recording accidents, RIDDOR, first aid kits disposing safely of clinical waste.
– Safe best practice, minimizing the risk of infection.
– Awareness of current first aid regulations
– Airway management causes and treatment of unconscious collapse
– Incident management, a systematic approach to managing first aid incidents
– Vital signs, breathing level of consciousness, temperature color
– Minor injuries, small cuts, grazes and bruises, minor burns, and scalds, small splinters.
– Major injuries, injuries to bones including suspected spinal injuries, chest injuries
– Circulation problems, controlling external bleeding, and treatment of shock
– Breathing problems and chocking
– Use of automated external defibrillator(AED)
– Cardiopulmonary resuscitation
– Major burns and scalds
– Eye injuries, including how to irrigate an eye
– Sudden poisoning and anaphylactic shock
– Soft tissue injuries
Assessment:
A final assessment takes place on the afternoon of the third day of the course. This consist of a series of practical assessment run by an independent, external assessor.
Assessment:
You will be required to submit the evidence of
– Written statement, all the necessary guidance will be provided to you during the course.
-Oral statements /answers or professional discussions (only for the learners with special needs)
Reasons to join us:
-Trainers with QTLS status (qualified teacher status: learning and skills)
-Trainers with DTLLS, CELTA, PGCE, ASSESSOR (A1), INTERNAL VERIFIER (V1), and professional qualifications.
-Outstanding learner support services
-Excellent learning and development facilities in center and online and distance learning.
-Exceptional teaching and training staff with over 70 years (combined) teaching and training experience in the lifelong learning sector.
-Simply the best training provider in the country.
-Exceptional approaches to deliver simplest and easiest training methods.
Course Duration:
3 days 10 am to 5 pm
FEES:  £195 plus vat
(Discounts available for group bookings)
Show More
Course Content
Student Ratings & Reviews
No Review Yet